ENVIRONEMENTAL NOISE MONITORING
Services on environmental noise monitoring and Strategic Noise Mapping and Action Planning in accordance with the requirements of END (Environmental Noise Directive 2002/49/EC). The equipment used (noise meters, accelerometers) meets national and international standards. The noise models used are well accepted worldwide.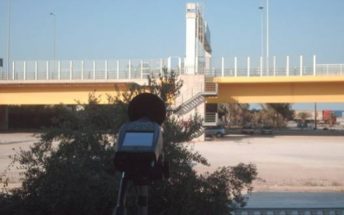 ASSESSMENT OF THE CORROSION OF MATERIALS
Almost all materials undergo corrosion if exposed outdoors. This is due to the influence of environmental factors such as rain, humidity, temperature, air pollutants. The corrosion intensity of materials with archaeological importance (marble, sandstone, limestone) or modern materials (aluminum, bronze, weathering steel, copper, zinc) can be estimated during a given period and the corresponding corrosion rate can be reported.