CLIMATIC DATA PROVISION
Historical 150-yrs climatic records for Athens
Long term historical climatic data for Athens are available to Public Organizations, Universities, Research Institutes and individuals. The duration of the climatic records spans a period of over one century for certain meteorological parameters. The historical climatic time series include observations and measurements of the following meteorological variables:
Historical 150-yrs climatic records
Surface Air temperature
Soil temperature at several depths
Surface atmospheric pressure
Precipitation
Wind speed and wind direction
Relative Humidity
Evaporation
Cloud cover & Cloud Types
Visibility
Sunshine Duration
Total and Diffuse Solar Radiation
Total and Diffuse Illuminance
In order to apply for climatic data for Athens (Thission and Penteli Sites), please download pdf file and send it to Mr. Pierros Frangiskos (fpierros@noa.gr)
Issue of Annual Climatological Bulletins in CD-ROM, including all meteorological data recorded at the stations of Thission and Penteli in Athens. Annual Climatological Bulletins are distributed to numerous recipients, including National and International Organizations, Libraries, Universities and Research Institutes.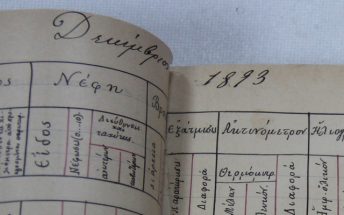 RECENT CLIMATIC DATA FROM MORE THAN 355 SITES IN GREECE
Climatic archives for more than 355 sites, from the network of automated surface meteorological station deployed over Greece. (Picture Greece, Stations sites) Solar radiation data are also available for 28 sites. Climatic archives from the network of automated stations are available here.