CALCULATION OF GHG GASES & OTHER GASES EMISSIONS
MANAGING CORPORATE, SERVICE & PRODUCT CARBON FOOTPRINT
Carbon footprint service for businesses aiming at the reduction of GHG emissions at activity, service or product level, which includes:
identification of direct and indirect sources of GHG emissions at corporate, service or product level
calculation of GHG emissions
identification of measures for reducing carbon footprint
monitoring of measures
Development and monitoring of Action Plans for GHG emissions reduction at national, regional and local level.
Development of databases and calculation tools for the compilation of GHG emissions and other gases emissions inventories at national, regional and local level.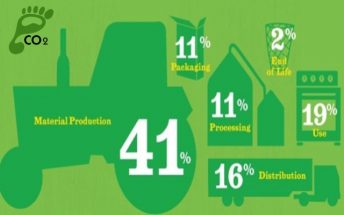 ENERGY AND EMISSIONS PROJECTIONS
Short-term projection of energy production from renewable sources (wind, solar), at project- or system-level on the basis of measurements of meteorological parameters, meteorological forecasts and production data from existing projects.
Development of tools for short-term forecasting of electricity demand and power by integrating economic and meteorological parameters.
Analysis of the impacts associated with the implementation of economic and / or regulatory energy / environmental policies and estimation of future emissions of greenhouse gases and air pollutants through sophisticated energy modeling.